Empower, Connect, Engage, and Advocate.
This research study seeks to understand the long-term impacts of COVID-19 on minority women and their families to assist in developing community-based programs for recovery and resiliency. By participating in all study activities, you may receive up to $155.
Who Can Participate?
Females who are African American or Black, Hispanic or Latino, American Indian or Alaskan Native, Asian American, Native Hawaiian, or other Pacific Islander.
Aged 18 years or older.
Reside in North Carolina.
What Is Required?
Completing a 45-minute survey and providing photo ID is all that is required.
Participants may choose to participate in and be paid for additional activities including:
Collecting urine samples and log.
Collecting house dust samples.
Collecting and providing saliva samples.
Collecting and providing toenail clippings.
Wearing a silicone wristband for up to a week to measure air in your environment.
Providing a blood sample.
Completing a 15-minute reproductive health survey.
Having a single one-hour clinic visit including a blood draw (up to 4 teaspoons) and vital signs.
Who Is Running the Study?
A team, led by Joan Packenham, Ph.D., at the National Institute of Environmental Health Sciences in Research Triangle Park, North Carolina.
Lead Researcher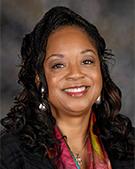 Joan P. Packenham, Ph.D., is founder of the NIEHS Women's Health Awareness, Women's Wellness Conference and Principal Investigator for the Women's Environmental Health Across the Lifespan (WEHeAL) Program. She is a passionate and strong advocate for women's health as it relates to discovering the root causes of environmental health disparities in underserved, understudied and underreported populations. Her goal is to empower women to promote wellness, improving their overall health and resiliency through disease prevention, control, and management. Her program aims to advance environmental public health and health equity by improving women's access to health care as well as affecting environmental public health quality and policy.
Dr. Packenham graduated Magna Cum Laude with a B.S. from North Carolina Central University, and received a Ph.D. from the University of North Carolina at Chapel Hill, School of Medicine, Pathology Department. She completed her Post-Doctoral Fellowship at the National Institute of Environmental Health Sciences, Laboratory of Molecular Carcinogenesis. Dr. Packenham is currently the Director for the Office of Human Research Compliance, Clinical Research Branch.
Research Webpage
Study Coordinator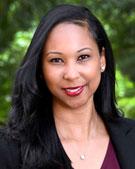 Jaslyn A. Grullon, M.P.H.
For More Information About This Study
This content is available to use on your website.
Please visit NIEHS Syndication to get started.