The goal of this study is to learn more about the body's regulation of puberty and reproduction. Scientists will study people who have an abnormality in certain hormone levels, which may result in specific differences in fetal development, irregular timing of puberty, or abnormal fertility.
Because we are studying how these disorders are inherited within families, participation of parents, siblings, and children, if applicable, is strongly encouraged.
Who Can Participate?
You may be eligible to participate in this study if you:
Began early puberty before age 7.
Had late or no puberty by age 14.
Had normal puberty with low hormone levels.
Had loss of reproductive activity sometime after puberty.
You may enroll at the NIEHS Clinical Research Unit in Research Triangle Park, North Carolina; the Clinical Center at the National Institutes of Health in Bethesda, Maryland; or your local doctor's office.
What Is Required?
Completing online medical questionnaires.
Providing a detailed family history.
Taking a scratch-and-sniff smell test.
Giving a blood sample or, in some cases, a saliva sample.
Completing a one-time visit at a study location or your doctor's office.
Who Is Running the Study?
A team, led by Janet Hall, M.D., and Natalie Shaw, M.D., at the National Institute of Environmental Health Sciences Clinical Research Unit.
Lead Researchers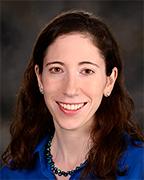 Natalie D. Shaw, M.D., M.M.Sc. received a B.S. from Cornell University, an M.D. from the State University of New York (SUNY) at Buffalo, and a Masters in Medical Sciences (MMSc) from Harvard Medical School. She completed her pediatrics residency at Children's Hospital of Pittsburgh, a pediatric endocrinology fellowship at Boston Children's Hospital, and a clinical research fellowship in the Reproductive Endocrine Unit at Massachusetts General Hospital.
In 2015, Shaw was one of five junior researchers selected as a Lasker Clinical Research Scholar by the National Institutes of Health. The Lasker program is a joint partnership between the NIH and the Lasker Foundation designed to support a small number of exceptional clinical researchers in the early stages of their careers. Its goal is to promote the development of physician-scientists as they transition to fully independent positions. When Shaw joined NIEHS in September 2015, she became the first Lasker Scholar in the history of the institute.
Research Webpage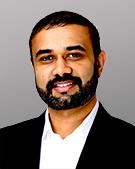 Skand Shekhar, M.D., D.A.B.I.M., is a clinician investigator in endocrinology and reproduction with a special interest in studying the relationship between metabolism and reproductive disorders. As the deputy leader of the Reproductive Physiology and Pathophysiology group led by Janet E. Hall, M.D., M.S. at NIEHS, Shekhar cares for patients with metabolic and genetic disorders of reproductive function, including idiopathic hypogonadotropic hypogonadism (IHH), Kallmann syndrome, puberty disorders, menstrual disorders, and polycystic ovarian syndrome (PCOS). His research involves studying the interaction between lifestyle, sleep, diet, and the hypothalamic-pituitary gonadal axis in humans. With a keen interest in neuroendocrinology, he studies the interaction between stress (cortisol), thyroid, and reproductive axes. He is developing clinical trials to enhance our understanding of sleep, metabolism, and reproductive endocrinology interplays. Some of his published work in this field has studied rare neoplasms such as Cushing syndrome and Erdheim-Chester disease.
Research Webpage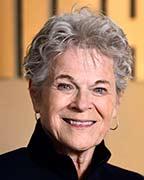 Janet E. Hall, M.D., M.S. is an internationally known clinician and clinical researcher. She received her Masters of Medical Sciences in exercise physiology and her M.D. and Internal Medicine training at McMaster University in Ontario, Canada. She completed her training in Endocrinology and Metabolism at Massachusetts General Hospital in Boston and rose to the rank of Professor of Medicine at Harvard Medical School. She had continuous NIH extramural grant funding until moving to the NIEHS intramural program in 2015. Hall was elected to the Association of American Physicians in recognition of her contributions to both the science and academics of medicine and, as a leader in the field, is a former President of the Endocrine Society.
Watch Video
Research Webpage
For More Information About This Study
Call:

1-855-MYNIEHS

(

1-855-696-4347

)
Email: myniehs@nih.gov
Protocol Number: 12-E-0049
This content is available to use on your website.
Please visit NIEHS Syndication to get started.