Who Can Participate?
You may be able to join inVitD if you:
Are between the ages of 19 and 40.
Have a uterus and ovaries.
Have menstrual periods that are less than 50 days apart.
Are not pregnant or breastfeeding.
Are not using hormones for any reason, including birth control.
What Is Required?
Attend three clinic visits in the Durham area over the course of five months.
Complete online surveys about your menstrual cycle, health history, and diet.
Collect small amounts of urine daily.
You may receive up to $1,050 for completing all of these activities.
Who Is Running the Study?
A team led by researcher Anne Marie Jukic, Ph.D. at the National Institute of Environmental Health Sciences Clinical Research Unit in Research Triangle Park, North Carolina.
Lead Researchers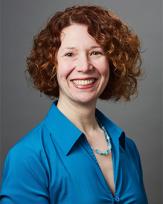 The Fertility and Reproductive Health Group is led by Anne Marie Z. Jukic, Ph.D., who also works in the Reproductive and Developmental Biology Laboratory. Her work focuses on factors that affect or change reproductive function (e.g., ovulation and menstrual cycles), conception, implantation, placental development, and pregnancy outcomes. Given the financial and emotional burden of fertility problems and pregnancy loss, this research has broad and immediate public health relevance.
For More Information About This Study
This content is available to use on your website.
Please visit NIEHS Syndication to get started.