Part of the Environmental Exposure and Injury Study
Conducted by the National Institute of Environmental Health Sciences (NIEHS), the goal of this study is to identify and understand how environmental exposures can alter uterine function in women and may result in infertility and disease.
Blood samples, including a menstrual blood sample, will be collected and may be used to measure a range of different factors including proteins, hormones, toxic substances, dietary factors, and chemicals.
Who Can Participate?
Women who have been diagnosed with endometriosis and/or infertility.
Are not pregnant.
Ages 18-35.
Can have regular or irregular menstrual cycles.
Who are not currently using hormonal birth control or who have an IUD (Intrauterine Device).
What Is Required?
One visit to the NIEHS Clinical Research Unit to donate blood and answer medical questionnaires.
Collection of menstrual blood sample at home with provided kit.
What Are the Advantages for Participants?
Study compensation of $55 paid once samples are received.
Who Is Running the Study?
A team led by researchers Stavros Garantziotis, M.D. and Franco DeMayo, Ph.D. at the NIEHS Clinical Research Unit in Research Triangle Park, North Carolina.
Lead Researchers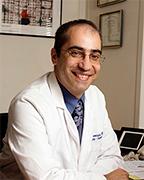 Stavros Garantziotis, M.D. is passionate about finding cures for chronic lung disease like asthma, COPD and pulmonary fibrosis. He believes that if we can understand the mechanism of disease development for every individual patient, we can design intelligent and effective treatment with less side effects. Dr. Garantziotis obtained his medical degree at the Albert-Ludwigs-University in Germany. He trained in Internal Medicine at the Albert Einstein College of Medicine in New York and in Pulmonary and Critical Care Medicine at Duke University Medical Center, where he was a faculty member before joining the NIEHS to direct the Clinical Research Unit.
Research Webpage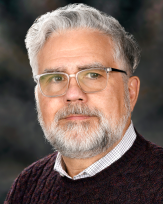 Francesco DeMayo, Ph.D., is Chief of the Reproductive and Developmental Biology Laboratory, and leads the Pregnancy and Female Reproduction Group. He also holds a secondary appointment in the NIEHS Immunity, Inflammation, and Disease Laboratory.
The Pregnancy and Female Reproduction Group goal is to define the molecular mechanisms regulating normal reproductive tract and pulmonary function. The accomplishment of this will allow a better understanding how these tissues are impacted by the environment. We will be better able to determine how the endocrine disruptors impact the ability of the reproductive tract to initiate and maintain pregnancy. Also we will determine how these factors impact the development of reproductive diseases such as endometriosis and endometrial cancer. We will also be able to determine how environmental insults impact the progression and development of pulmonary diseases such as lung cancer.
Research Webpage
For More Information About This Study
This content is available to use on your website.
Please visit NIEHS Syndication to get started.