The gene p53 suppresses cancer and inflammation in the body, and NIEHS researchers speculate that changes in p53 lead to changes in inflammation and the ability to repair DNA damage. This study wants blood samples from participants to find out how the changes in p53 lead to these conditions.
Who Can Participate?
Enrolling by invitation only.
All participants must be currently enrolled in the Study
18 Years and older
Healthy volunteers as defined by the International Red Cross guidelines (Healthy means that an individual feels well and can perform normal activities. If the individual has a chronic condition such as diabetes or high blood pressure, healthy also means that they are being treated and the condition is under control).
What Is Required?
The study will involve one visit of 45 to 60 minutes.
Participants will be screened with a brief physical examination, questionnaire about any medications or other drugs (e.g., cigarettes) they may be taking.
Participants will provide a blood sample for research purposes.
Who Is Running the Study?
The study is run by physicians at the National Institute of Environmental Health Sciences (NIEHS), National Institutes of Health, U.S. Department of Health and Human Services.
Lead Researcher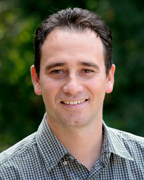 Daniel Menendez Rendon, Ph.D.
For More Information About This Study
Protocol Number: 10-E-0134
This content is available to use on your website.
Please visit NIEHS Syndication to get started.